Our
charity

work has been seen across the

world

through various media outlets
This report was presented on the anniversary of the Homes for Ukraine Scheme in the House of Lords.
Dr Krish Kandiah OBE, presented the report alongside Ukrainian refugees, UK hosts and the Deputy Ambassador of Ukraine.
Welcoming Ukrainians: The hosts' perspective
In January 2023, More in Common, with support from our partners in Reset and the Sanctuary Foundation, surveyed over 1200 Home for Ukraine hosts and conducted focus groups with others.
Albania is the most frequent place of origin of those involved in small boat irregular migration accounting for 28% of the 46,000 who were known to arrive this way in 2022.
In August 2021, over 20,000 Afghan citizens who had risked their lives to support the British diplomatic and military mission in Afghanistan were evacuated by the British military.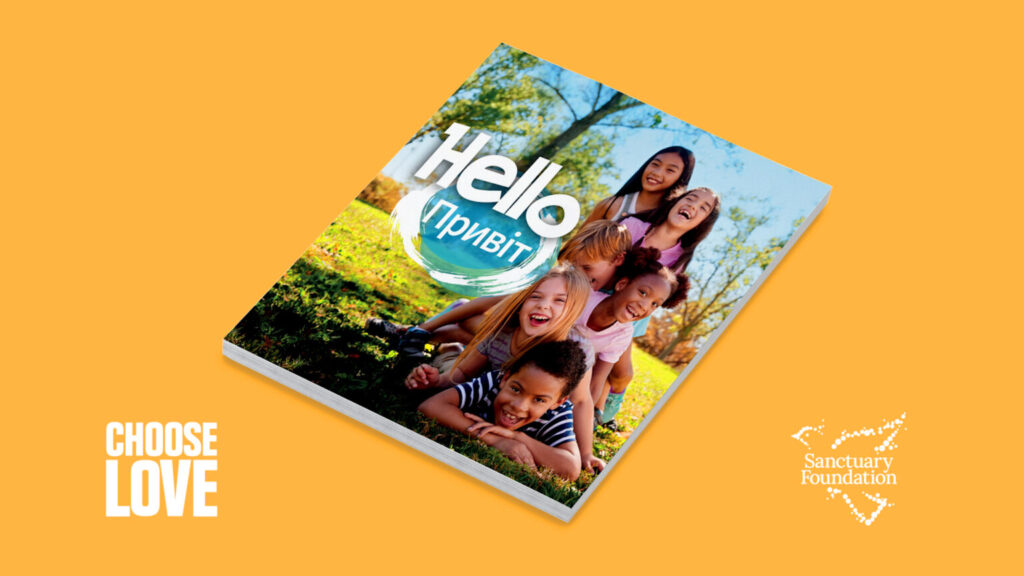 Two million Ukrainian children have fled war since the Russian invasion in February 2022, and the UK has enabled tens of thousands of them to come to our country. Sanctuary Foundation has designed a gift book that introduces them to life in the UK and can become a treasured memento of this significant time in their lives.
The book includes messages of welcome from British celebrities including Bear Grylls (adventurer and Chief Scout), Tom Odell (singer/songwriter), Mel Giedroyc (actress), Anoushka Shankar (musician) and Gemma Hunt (television presenter), and from Ukrainian celebrities including Andrei Pietov (goalkeeper), Jamala (singer) and Igor Kuzmenko (Dancing with the Stars winner).
The colourful bilingual book is designed to:
Welcome Ukrainian children to the UK
Convey lots of information about life in the UK
Help Ukrainian children to build bridges with their UK peers
Help children to navigate conversations
Offer support for those learning the English language
Help children to keep safe in the UK
Signpost children and parents to people who can help them
Be a keepsake to help children make sense of their life story in the future
Help children reflect on their perceptions and experiences of life in the UK
Help children to feel comfortable raising questions and seeking answers